EXCLUSIVE: Jamaica readies rules for commercial medical cannabis exports
40 cannabis business licenses

Jamaica is engaging stakeholders over highly anticipated regulations to govern the export of commercial-scale medical cannabis, and the rules are expected to be finalized within weeks, according to Agriculture Minister Audley Shaw.

Marijuana Business Daily obtained a copy of the draft rules ahead of their release from a source who requested anonymity. The proposals are subject to change.

The rules, once implemented, will help underpin the long-term viability of the local industry, attract investment and make capital fundraising easier, industry executives say.

The object of the regulations – called the Dangerous Drugs (Cannabis Import and Export Licensing) Regulations, 2019 – is "to establish a comprehensive licensing regime to regulate the importation and exportation of ganja for medical, therapeutic or scientific purposes in conformity with the Single Convention on Narcotic Drugs 1961, as amended by the 1972 Protocol, and minimize the risk of the diversion of ganja in illicit traffic," according to the draft.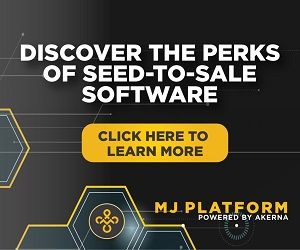 The extremely detailed rules lay out who may apply to the Cannabis Licensing Authority (CLA) for authorization to import and export cannabis for medical, therapeutic or scientific purposes, related processes, fees as well as inspection and monitoring.
A CLA spokesperson said the regulatory body has been engaging stakeholders for feedback since late August, and "the final say on the promulgation of the regulations will eventually lie with the Ministry of Justice."
The agency had "issued" 40 cannabis business licenses as of the end of July and "granted" 54.
Why exports
Executives say the long-awaited rules are essential for the medical cannabis industry in Jamaica because the local market is too small to sustain sizable cannabis businesses.
"While there is a business in bringing people to Jamaica to experience the finest cannabis and products," said Triston Thompson, chief opportunity explorer for Tacaya Group, "the biggest business opportunities involve making it convenient Froala Online HTML Editor is simply beyond letters and words Thanks to the power of the Froala WYSIWYG HTML Editor, we created a free online HTML editor to help both developers and non-developers. The live preview helps developers get instant feedback on the code they write, while non-developers can finally create clean and valid HTML code. HTML Cleanup HTML sometimes can be a mess. Froala WYSIWYG Editor has a reputation for creating a clean output, and it is sometimes used for this purpose only. Valid HTML Code Cross browser and cross platform is a must and has been a core value for Froala from the beginning. We designed our WYSIWYG HTML editor to create W3C valid code. Word to HTML We paste a lot from Microsoft Word or Excel, and the Froala Editor automatically cleans all the unnecessary code, making the HTML safe to be used on the web. ABOUT US Froala Blog Privacy GDPR Contact PRODUCTS WYSIWYG Editor Design Blocks Pages WE'RE SOCIAL Facebook Twitter LinkedIn GitHub Proud member of US based Idera Inc. Technology Tools company © 2019 Froala